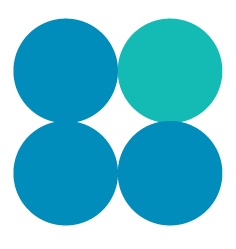 Member Since
March 2010
We are committed to delivery excellence in all our practices which cover the spectrum of general practice, mergers and
acquisitions, civil and commercial litigation, product liability and consumer protection. We offer clients extensive domestic
and international experience supported by our intense academic activity. We provide advice based on our profound
understanding of your business and supported by our creative vision, study and research. We facilitate and not impede
client business. All of which is delivered within a solid ethical commitment.
Our experienced team has a strong international and multicultural profile. Foreign and local organizations are benefited by
our understanding of the local market and our experience in cultural differences and multilingual backgrounds. We have
extensive experience in traditional areas of daily business advice such as commercial law, corporate law, tax law, labor law
and litigation; as well as other specific areas such as high complexity litigation, banking and financial law, oil and gas,
telecommunications, criminal and environmental law.
Our firm is the result of the merger of offices and individuals that successfully served clients within their practices and that
have joined forces to provide clients with integrated legal services
Our principles are: Creativity; Fluency; Accessibility: Simplicity; Involvement; Specialization; Innovation; Quality and
Integration; Commercial Approach and Strategic Planning.

Forino Sprovieri Dell'Oca Aielo Abogados
Av. Corrientes 456, 15th floor

C1043AAR
Buenos Aires
,

CABA
Argentina
| | |
| --- | --- |
| Tel: | +54 11 5256 8500 |
| Fax: | +54 11 5256 8501 |
Primary Contact
Sebastián Forino
Additional Contacts
Website
www.fsdalegal.com
Administrative Law
Agency, Distribution & Franchising
Antitrust Law
Arbitration & Mediation
Banking & Finance
Bankruptcy & Receivership
Capital Markets
Civil & Commercial Litigation
Company Law
Competition Law
Construction & Engineering
Copyright
Criminal Law
Cross-Border Transactions
Debt Collection
Employment Contracts
Energy Law
Environmental Law
Expatriate Assignments
Foreclosure
Foreign Investment
Fraud & Corruption
Incorporations & Partnerships
Insolvency & Restructuring
Insurance Law
IT-Law
Joint Venture
Landlord & Tenant
Licensing
Listings & IPO
Mergers & Acquisitions
Mining
Naturalization
Offshore Planning
Oil & Gas
Patents
Personal & Corporate Tax
Pharmaceutical Law
Probate & Succession
Property/Real Estate Law
Public Procurements
Real Estate Financing
Residency
Reverse Takeovers
Tourism & Leisure
Trade Unions, Strikes & Pickets
Trademarks
Transport & Logistics Law
Trust & Foundation
Unfair Dismissal
Visas & Passports
Work Permit