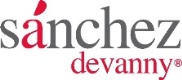 Member Since
April 2018
Sánchez Devanny is a leading Mexican law firm that provides full-service legal advice both to Mexican and international clients. With distinct practice areas that regularly collaborate with one another, we provide comprehensive counsel to help our clients make better decisions for their businesses as a whole, especially in the energy, automotive, retail, real estate, pharmaceuticals, and manufacturing industries.
We build enduring client relationships that go beyond individual service contracts because we make every effort to understand our clients' businesses and expectations, to serve as an ally, and to provide complete, accessible and personalized advice.
Location: With offices in Mexico City, Monterrey, and Querétaro, as well as several strategic alliances worldwide, our firm is well-positioned to quickly and efficiently represent and respond to clients in the entire Mexican Republic and abroad, shortening the distance between us and our clients.
Administrative Law
Antitrust Law
Arbitration & Mediation
Banking & Finance
Civil & Commercial Litigation
Competition Law
Construction & Engineering
Copyright
Cross-Border Secondments
Cross-Border Transactions
Employment Contracts
Energy Law
Environmental Law
Expatriate Assignments
Fraud & Corruption
Industrial Design Rights
Insolvency & Restructuring
IT-Law
Joint Venture
Licensing
Mergers & Acquisitions
Offshore Planning
Oil & Gas
Patents
Personal & Corporate Tax
Pharmaceutical Law
Property/Real Estate Law
Real Estate Financing
Trade Unions, Strikes & Pickets